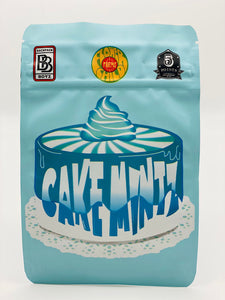 Free Shipping
50 Bag Back Boyz Cake Mintz 3.5-gram empty Mylar bags.
SMELL PROOF, ODOR-RESISTANT ZIPLOCK
Material: Plastic 

Capacity: 3.5 grams

Size: 4" x 5"

Function:  child proof -Smell proof 
Keeping all stuff in a mylar bag provides many layers of protection from moisture, light, and odor. And keep stuff fresh for many months and years. 
Put all the stuff in the bag, heat seal, and store in a cool, dry environment.