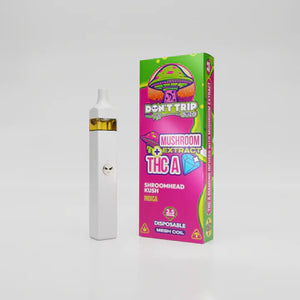 Free Shipping
INGREDIENTS
Content: Each vape offers 2.5 grams of premium quality ingredients
Ingredients: A potent blend of Mushroom Extract, THC-A Diamonds, Delta 8 THC, Delta 10 THC, CBD Live Resin, and Natural Terpenes
Effects: Embrace a swift and potent impact that lingers. The Shroom Head Kush provides a classic Indica experience, enveloping you in deep relaxation. Upon inhaling, you're transported to a world of tranquility, where tensions melt away and a soothing calm prevails. This vape offers a premium journey into the realm of profound serenity.